About Us
Established in 2003, Communicators India (CI) specializes in media and communications programs that help organisations and individuals promote social development. Communicators India is working in partnership with several individuals and organisations in order to raise critical developmental issues.

It boasts a strong team of professionals and advisors committed to inclusive development in India.

Governing Body-

Bhupesh Joshi, Founder Director
Bhupesh Joshi is a communications expert, entrepreneur and an academic writer. He has contributed significantly towards advancing the field of public relations in the social, CSR and public health field. He has been a regular speaker at the international public relations meetings, presenting advanced concepts and best practices for the past several years.He has partnered with several organisations to implement media campaigns on an extensive range of issues that include women and child rights, disability, special education, public health, education and empowerment. He conceptualised and implemented Plan India's Media Advocacy Campaign on Early Childhood Care and Development (ECCD) from 2005-09. He was also the project lead of the media and communication initiative of Global Sanitation Fund in India. He also oversaw the Lancet India Maternal and Child Series Launch in 2013. He is presently advising more than a dozen social, health and corporate sector organisations on their communications and media outreach.
Advisory Board-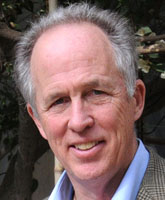 Sadanand Ward Mailliard
One of the founders of the Mount Madonna Center, Sadanand is currently engaged in creating values oriented curriculums and teaching at Mount Madonna School in California. He spends two months a year in India at the Sri Ram Orphanage and School where he is a Trustee. He has been a student and teacher Yoga for the past 40 years. Sadanand is deeply committed to building bridges of understanding cross-culturally, and between the secular and spiritual aspects of life. He is also engaged in exploring new ways to engage in learning with young people. He has developed a values curriculum in concert with Bill Moyers titled "Values in American Thought" and is currently working on a new curriculum with his students, which explores universal human values and is based on the Dalai Lama's book, "Ethics for the New Millennium.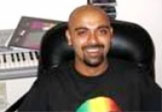 Gyanesh Pandey
CEO, Husk Power Systems
Prior to getting on the ground to initiate work that finally led to establishment of Husk Power Systems, Gyanesh worked as a Senior Yield Enhancement Engineer in the Power Management Semiconductor industry at the world's oldest dedicated Semiconductor Manufacturer, International Rectifier. Having worked with some of the oldest machines in the semiconductor industry to produce record yield levels at extremely low-cost across an entire platform of High Voltage ICs, Gyanesh definitely knows a thing or two about reducing the operational expenses and making the maximum off a buck.
From the serene hills of Uttarakhand to the hot plains of Delhi and Varanasi and finally the cold lands of upstate New York, Gyanesh has been a roving student. His Professional degrees include B.Tech in Electrical Engineering from Benaras Hindu University and M.S. in Electric Power and Power Electronics Engineering from Rensselaer Polytechnic Institute. He loves to read a broad range of fiction and is also an astute observer and a keen writer with hopes to publish his works someday.
Staff & Outside Consultants-
Poly Laskar
Senior Media Relations Executive: -
Poly completed her M.A in Public Relations and Communications after completing her Bachelors in English Literature from Guwahati University. She has been working with Communicators India for the past two years as Sr. Media Relations consultant and has worked on media advocacy campaigns such as the social, economic, and political empowerment of women, and media advocacy to secure rights of persons with disabilities. In addition, she has also worked with several hospitals and health associations to generate awareness on health related issues. She has also worked in the event management field in the past.
Sandeep
Media Advisor:- has an experience of 18 years in journalism. His last job saw him working with The Hindu (India's prominent national newspaper) as its Special Correspondent, National Bureau covering central ministries like Telecom and IT, Corporate Affairs, Heavy Industries among others for more than 10 years. Prior to joining The Hindu, he was a journalist with Press Trust of India, Delhi and before that at The Pioneer for almost four years. Sandeep advises CI on issues like government policy, the changing trends of the media, strategic media management, etc.

Vinni Gautam -Executive, Media Relations-Vinni has been working with CI as Media Relations Exec carrying out a range of media relations activities for the last one month. She has done her graduation in Commerce (Honors) from Delhi University and P.G. Diploma in Radio & TV Journalism, Indian Institute of Mass Communication, Delhi.

Vijesh Sharma
Social Media Consultant: - Vijesh is a management graduate, entrepreneur and a social media veteran. He has advised several organizations on their social media marketing. He has also set up two e-commerce start-ups successfully. He has earlier managed customer experience at Times Internet Limited, including shopping.indiatimes.com, zigwheels.com andastrospeak.com.
Vidya Vijayragvan
Consultant (Chennai)
Sandhya Samal
Consultant (Orissa)
Vinay Jha
Accounts and Administration
Regional Partners & Associates –

SIPDAVE, West Bengal & North East India

SIPDAVE an organisation committed to capacity development is headed by Prof. Partha Chatterjee who was a senior journalist for several publications in Kolkata. He has been our resource person on several workshops held in West Bengal. He also gives us valuable advice us on the changing trends of the media and also helps us understand the needs of journalists better.

Manthan, Bihar & Jharkhand
Manthan is a non-profit making organisation operating with the sole objective of capacity building of underprivileged and marginalized group of society through education, communication and skill development. Manthan tries to influence change agents like media, policy makers, academics and the state through advocacy. At Manthan we are associated with Mr.Sudhir Pal who has contributed to several of our workshops in that area.

Savera Sansthan, Rajasthan & Uttar Pradesh
An experienced journalist with the Press Trust of India, Mr.Rajender Sen, Founder of Savera Sansthan, has played an instrumental role in helping us engage with the media during our media advocacy workshops in Rajasthan and Uttar Pradesh. His team has also documented several success stories of different project areas and conducted research on children.